Bob Marley and love — simple as that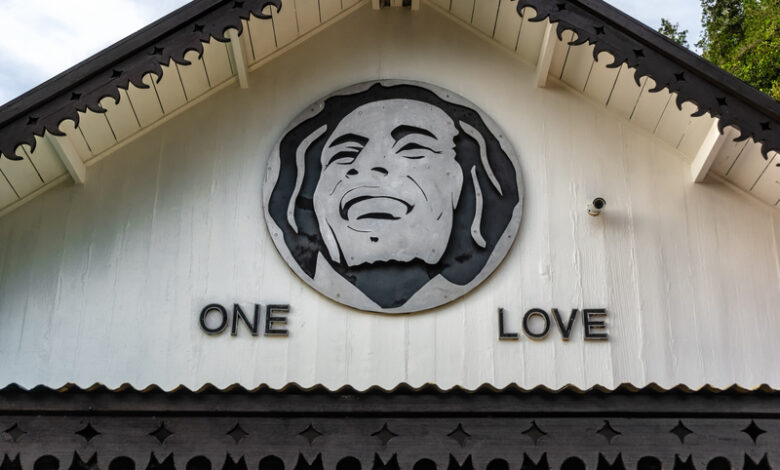 This is a story about one simple car magnetic sign that saved my life. It happened back in 2017. I broke up with my boyfriend. You know these schools crush. The problem was that I quited my favorite hobbies because of him.
Actually, I danced well in the school club and also had a banknote collection from different countries. It was a decent collection I got to say. I had a 500 French Pacific franc bill — what a masterpiece! It looks like a painting, and also reminds me of the short novel "The Old Man and the Sea" written by Hemingway…
Anyway, it was a really lousy day. Imagine October, golden leaves of trees, the smell of wet earth and asphalt. We arranged to meet at three o'clock that afternoon. I stood at the appointed place because I always come earlier. I waited for him until the very evening, and that it began to rain. "Cool" — that what I though.
Well, it wasn't like a surprise for me or something, he did it already twice. But this time I clearly decided that I'd had enough. For a couple of days he did not answer my calls. "Very predictable" you say? It turned out that he was in the hospital. When I found out, I didn't know what to do. You see, I blamed myself for thinking bad things about him. Of course, I wanted to get to him; I didn't even know what had happened.
Lie, lie, lie. No, he really went to the hospital; he really had a broken leg. But he told me a silly story about him slipping on the wet floor and falling down, very nice. At that time, I already knew that this… skunk, he broke his leg at a girl's party when he was drunk and dancing on the table. Really? I saw the video. I also saw him kissing another girl.
I was doomed, really dead inside. Back then I was sure that it is a pure love and now after all I am alone. I left the hospital completely sad. I was walking along the road, it was getting dark. I didn't want any taxi, bus or anything else. I was on my mind. What is it like for a girl to first encounter something like this? I can't say that I had these absolutely terrible thoughts about death or something like that. No, it was deeper so to say. I couldn't understand why. I have always been a decent girl; I have a wonderful family. They hear and understand me all the time. My father has been working in a construction company for many years, and my mother is a manager in a restaurant. I was raised in love and prosperity.
Walking down the street, I saw a car. You know, it was the most unremarkable Ford ever. But something made me raise my head in his direction. I don't want to say that it was a god or the spirits of the forest, but there was definitely something. Right on the bumper of this car was a magnetic sign saying "Love the life you live.
Live the life you love". Bob Marley said it once. This sign was designed somehow remotely reminding me of that very 500 franc bill. I remembered her at that moment. I remembered my wonderful hobby. Then I came home, my mom was cooking my favorite chicken curry.
I was happy, because back then I was determined to have a fantastic life. No man, woman, or anyone else should interfere with my success, happiness and peace of mind! I ask you friends to watch your surroundings. Don't let all kinds of bad people try to take you down. You are breathtaking!