Must-Have Makeup Essentials for college girls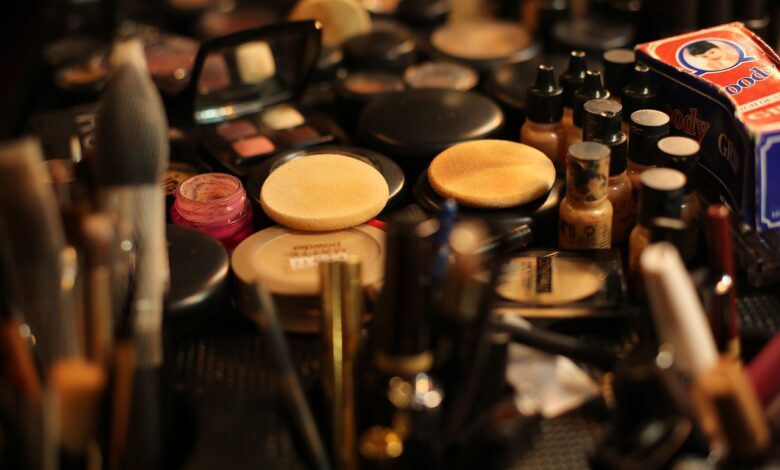 Whether you love experimenting with makeup or stick to an everyday makeup look, you need some products that fit your college budget. But the good news is that with so many cheap makeup brands in U.K., finding the essentials isn't a big challenge.
Acquiring these basic cosmetic essentials will help you to get ready, be playful and experiment with trendy looks all the time.
Let's talk about the list.
CC cream/ BB cream
Getting your base right is probably the biggest challenge when you are new to makeup. And everybody has different coverage preferences they like when it comes to makeup.
So, if a fresh natural look is your goal, we suggest going for a BB cream or a CC cream. At your age, it is better to stick to lighter coverage. They give a natural glow, has sunscreen in them.
Sometimes though girls have trouble finding their shade as these creams have limited shade range. We suggest mixing two shades to make your own!
Concealer
Concealers come in full-coverage to sheer-coverage formulas. They work great with acne, discolouration or any dark spots.
Girls often go through acne problems in college (thanks to those fried foods!). So, a concealer is a must to cover up any acne spots or dark circles.
Lip balm
Nothing is more disturbing than chapped lips. Keep a lip balm in your kit at all times to keep those pouts hydrated.
You can also go for tinted lip balms that will give you natural colour. Lip balms with essential oils, shea butter and aloe vera work best for the winter months.
Mascara
Mascaras are a God-gifted way to put some drama in your eyes. And we are not talking about those painful real-life boyfriend dramas!
We are talking about those swipes that lengthen, thicken and curl your eyelashes. Mascara is a must-have in your college makeup kit. Black works for most people however, if you have light-coloured eyes, go for brown mascara for a natural volume.
Eyeliner
On days you need a little more glam than your usual look, eyeliner works perfectly well.
They make your eyes stand out. With so many countless ways to wear them, you can experiment any way you like.
Black and brown are the most common ones. But if you want to go bold, there are lots of colourful ones like blue, green, pink, etc.
Although those ferocious wings come from liquid eyeliners, if you are new to makeup try pencil liners or kohls.
Eyeshadow palette
Although it may seem a little extra; but trust us, keeping an eyeshadow palette helps a lot. In college you might be attending events, going on dates, parties; and you want to amp up your look a bit more.
Rather than borrowing it from your roommate, buy a simple eyeshadow palette. There is are cheap Barry M makeup eyeshadow palettes from beginners that you can get from stores like FCP.
Blush
Blush makes a lot of difference in your overall look. They add some colour to your cheeks. Make sure you are getting the right shade for your skin tone and you are set.
Add a swipe of colour to your face and you can literally see the difference it makes.
Lipstick
Lipsticks are the easiest way to dress up. For beginners, start with safer colours like pink or mauve. Once you get the hang of it, then add a red or burgundy for those special occasions.
There are so many formulas like glossy, matte, liquid—you will find something you like!
A cheap perfume
We know how designer perfumes can be expensive. However, body odour is the last thing you want people to notice about you.
So, go for a simple, fresh body mist or a cheap perfume with a nice smell and lasts a few hours.