5 Ultimate Rules Of Formal Dressing For Men In 2022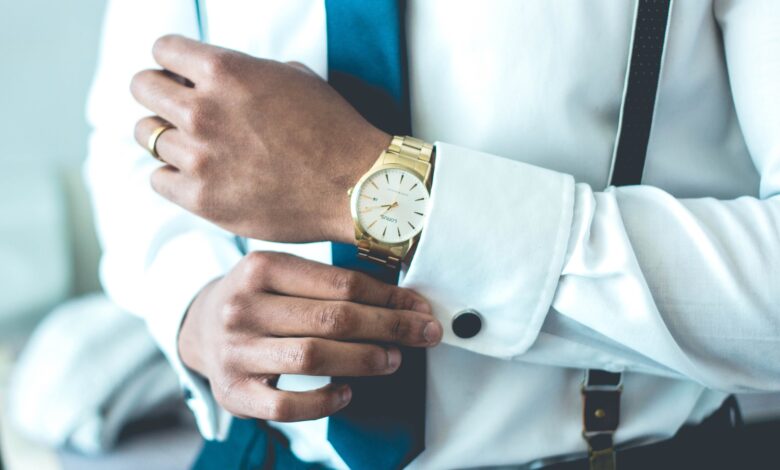 For getting an attractive look, men try a lot harder than they actually need to. Stylish beards ripped jeans, and abs are far less hot than a polished classy outfit for men. What thought gets fired in your mind when you see a well-suited man? Doesn't it represent high-class? If yes! You probably want others to think the same about you.
Fret not! I found 5 rules that the most attractive guys at the work place abide by. Check them out and make the habit of keeping it a priority.
5 Most Important Rules Of Professional Dressing You Should Follow
Fashion that has rules can't be fashionable. Seems like a great excuse to ignore the most important rules of fashion. Well, you don't have to follow every single rule. But, these are some basic rules that can change your style of game at work.
Prioritize Quality Over Quantity
Your workplace is the place you spend your big chunk of time at. Probably, what other people think about you matters here. So, your style needs to be sharp & crisp that can't be accomplished by low-quality outfits. The lesson here is, shop less but best. If you don't know where you can buy high-quality men's shirts online. Try out tistabene, fab India, westside, and mark & spencers shirts collections.
Get Your Clothes Fitted Perfectly
Doesn't really matter how expensive your suit, ties, shirt, and suit are. If it doesn't fit you perfectly it's only going to make you look worse. Whether you get your clothes stitched, buy them online or shop traditionally after checking if it's the right size. Get it altered by a nice tailor to make it look like it's just made for you.
Never Ever Wear Baggy Trousers
Don't allow your comfort to spoil your look. You are dressing up for work, not for binge-watching Netflix with bowls of snacks. Find trousers that fit you perfectly.
Wear Prints On Saturday
Most workplaces allow employees to wear casual outfits at the end of the workweek. This is the perfect opportunity to spread your shine. Don't stick with those boring white or striped shirts that day. Wear something bright, unique, and comforting. Yeah! Here I'm pointing at trending men's printed shirts.
Never Wear A Sports Watch With Formals
I have seen some folks flaunting heavy sports watches with formals. Well, sports watches do look phenomenal but with casual outfits. If you expect to look classy while wearing sports watches with formals. I got to say, man, you're making nothing else but a fashion blunder. Replace it with a classy Rolex watch or similar to that to create the Sharpe professional look.
Conclusion: The ultimate rules of formal dressing are now yours. Follow them to create a shared, sophisticated and classy look at work. If you want your office buddies to look as great as you. Don't hesitate to share the article with them.