Curtain Walling System in Modern Times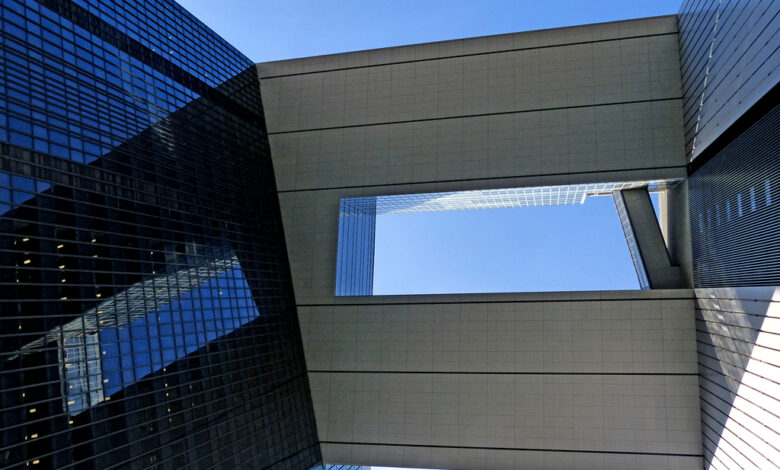 Curtain walls have become a staple in modern building designs. They are usually associated with large and multi-story buildings. Curtain walls separate interiors from the exterior, but it only supports their own weight and intends to transfer other loads such as wind or seismic loads along with the floor or rooftop loads back to the basic structure of the building. Vertical and horizontal are the two combinations of curtain walls. Mullions are considered as the vertical separations and transoms are the horizontal ones.
A curtain wall is defined as a slim, typically aluminium framed wall that contains infills of glass, metal panels or small stones. These curtain walls can be distinguished by their method of fabrication and installation into the following categories: stick system and utilised system.
In the utilised system, curtain walls installed, are made and fragmented into large units that are looked at carefully and gathered in a factory, shipped to the site and then erected on the walls of the buildings that are tall. Whereas on the other hand, stick walls are installed piece-by-piece on site. It requires more manpower on-site than unitised glazing.
Advantages of Utilised Systems:
Installation requires a shorter time period as compared to stick walls.
Since, curtain walls are made of large units hence require lower labour costs.
In utilised systems curtain wall units are high quality as they are fabricated and glazed in a climate-controlled requirement.
Advantages of Stick-built System:
They can be more economical especially if the facades of the building require lower volumes.
The time between the initiation and completion of a production process is short.
It allows earlier installation.
Curtain walling repairs can also be categorised as water managed systems or pressure-equalised systems.
Pressure equalised systems provide a great level of resistance to air whereas water manages water infiltration.
Curtain walls have become a popular choice for high rise commercial and residential towers, monuments and buildings. These external wall coverings are made of extruded aluminium that is lightweight and most importantly stands on its own frame. They are used to protect buildings from unusual outdoor elements.
Aluminium Curtain wall systems are designed to seal commercial buildings from entering air and water. These aluminium curtain walls have high durability and require low maintenance hence, curtain wall repair can be minimised. They are not only popular among commercial buildings but in residential buildings as well. The gazing system utilises thermally broken heavy-duty glass panes for the most favourable heat efficiency. The vertical and horizontal separation provides further functional and structural benefits such as temperature expansion, resistance to rust and air application.
The curtain wall comprises one part of the building's wall. Adjacent elements such as other wall claddings, roofs, and base of the wall requires careful integration for successful integration.
The curtain wall requires time-to-time maintenance to maximise its service life. Aluminium is painted and anodised and during refurbishment, it cannot be re-anodised but can be cleaned and coated to improve its appearance and durability.
Exposed gazing seal of curtain walls requires repair and refurbishment hence, ARS Ltd. offers UK-based repair and Refurbishment Company offers professional curtain wall refurbishment services to meet your requirements. With vast experience and dedication, they provide efficient service to their customers at affordable prices.